I've been using my Harry's Shaving Set since October last year and I love it. It allowed me to get rid of all of my Gillette paraphernalia and besides saving a lot of money, I simply love the look of the handle—yes, I went with the orange one. Life is too short to be boring. I still use my Muehle safety razor when I have the time for a precise shave, but Harry's is hard to beat when time is precious and also when traveling. Quite frankly, I ask my wife to try to guess which set I used after shaving—she can't tell the difference, which was quite surprising at first. She noticed immediately after I stopped using my Gillette.
I do have one issue with my Harry's handle—I have to keep it hidden in a drawer because I don't have a suitable stand. Luckily Harry's has solved that issue recently and I'll be getting one for myself as soon as I'm able to arrange one to be delivered to Europe.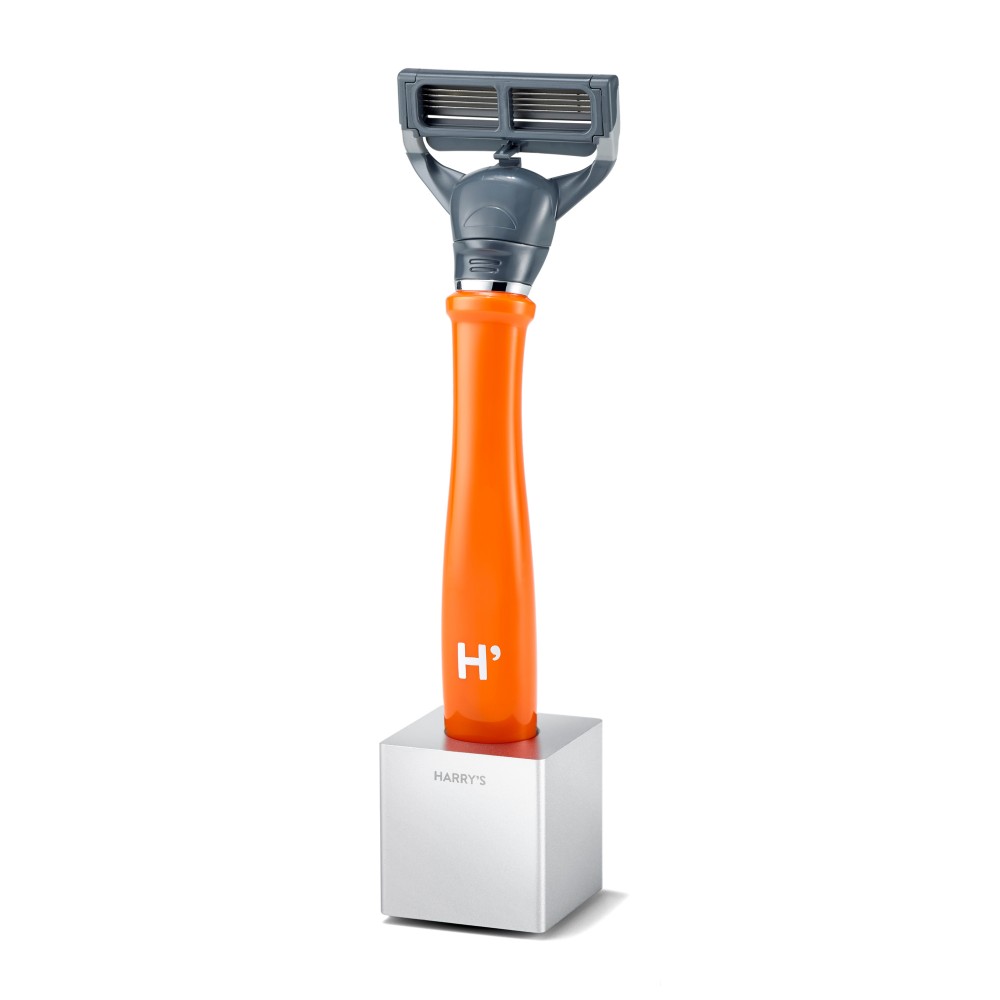 It's simply called the Harry's Razor Stand, it costs $15 and at that price it's a no-brainer. It's machined out of a solid block of aluminium and has a silicone ring on the bottom to prevent it flying off the bathroom sink. I love it's minimalist looks—it will blend in perfectly with our current decor. There is an option to have it engraved as well, which I don't think I fancy personally, but I'm sure people will love this option.
I hope Harry's expands to other markets. I bought quite a large backup set of razors, but I will run out eventually. I also know that many of my friends have been looking to get one of these. Keeping my fingers crossed.