Rob Leathern noticed an absurd contradiction in Forbes' TOS:
So I've basically agreed now to not block their ads, after signing up for the express purpose of being able to see their content while blocking their ads.
Logical, indeed.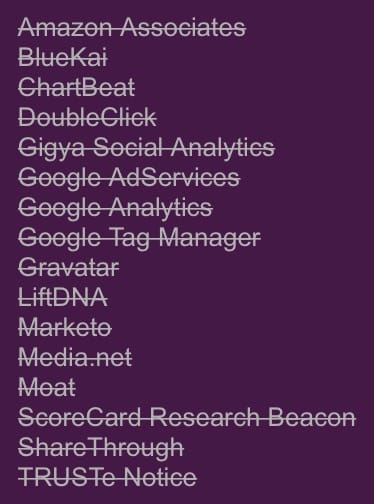 Dear Forbes, I've said this before and I'll say it again: ads are not the problem; your trackers are. And now, you want all my contacts? Thanks, but no. I will now go out of my way not to visit your site and waste my time staring at that obnoxious quote-of-the-day page.