Apple released the updated MacBook Pros a few days ago, over which I've been gathering my thoughts on them. I'll try to be as objective as possible, but since I don't believe the future of the Touch Bar or even like it personally, I'll probably be a bit harsh on some aspects.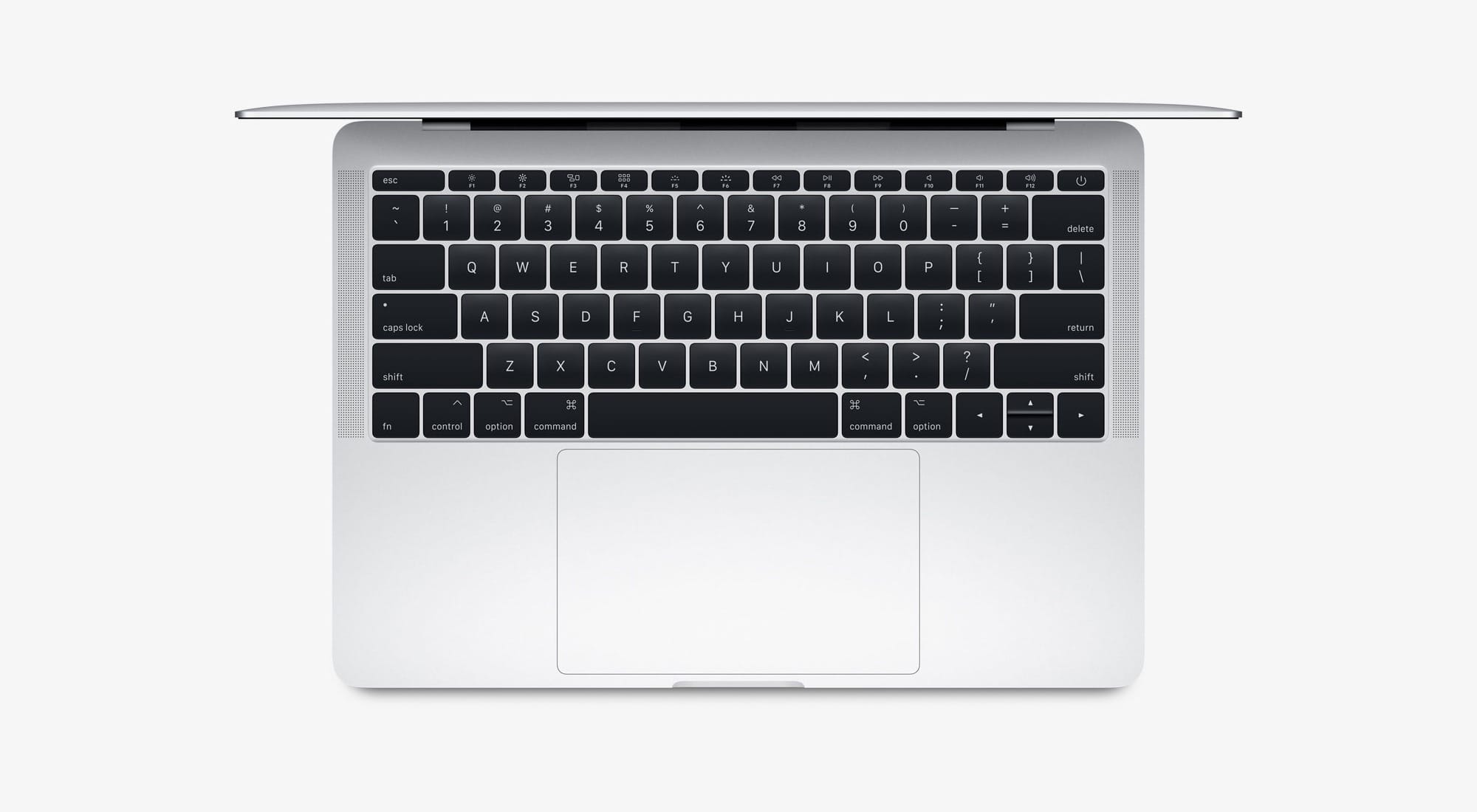 MacBook Pro Escape
The 13″ MacBook Pro without the Touch Bar — the so-called Escape model, because of its physical ESC key — has gone untouched. This leads me to believe that Apple will no longer update this model and it will be killed off in the near future. Intel launched its 8th generation 15W TDP Core i5s and Core i7s in Q3 2017, which would fit the Escape perfectly. There are four models that Apple could use, all featuring integrated Intel UHD Graphics 620 and rated at 15W:
Perhaps Apple is waiting for a batch of newer or custom chips, but they could have easily updated the Escape to one of these. Personally, I believe they wanted to leave the non-Touch Bar MacBook Pro at 2 cores, so as not to eat into the higher-margin Touch Bar MacBooks, which would be additionally differentiated by the newer quad-cores CPUs.
Since I have no love for the Touch Bar but I wanted the additional performance, I am greatly disappointed that the Escape models did not get an update.
Mid 2018 MacBook Pro
Keyboards
While the new models have received an updated keyboard, which features a silicone membrane covering the butterfly switch, we do not yet know if this will solve the issue. We have some sketchy information from John Gruber about them updating the material used for the butterfly mechanism, which should solve or help the issue, but this is still unconfirmed. Apple's only comment on the matter was to The Verge, in which they state the new design will not solve the dust issues:
This new third-generation keyboard wasn't designed to solve those issues, Apple says. In fact, company representatives strenuously insisted that the keyboard issues have only affected a tiny, tiny fraction of its user base.
RAM
Those who want 32 gigs of RAM can just go ahead and order the appropriate option — I'm still fine with 16 GB.
SSDs / Flash Storage
The late 2016 MacBook Pro models introduced flash storage capable of reaching 3.2 GB/s read speeds. For some odd reason, Laptop Mag discovered this fact only after testing the mid 2018 models:
So we also ran the BlackMagic Disk Speed test for macOS, and the system returned an average write speed of 2,682 MBps.
2.6 GB/s write speeds seem to be indeed higher than in the 2017 and 2018 models, but they're not substantially better. It appears that Laptop Mag tested the 512 GB model. My own 256 GB mid 2016 Escape reached 1.8 GB/s write speeds when it was new (if I recall correctly). I'm pretty sure the 1 TB models could be even faster since having more chips to work with helps a lot.
Oh, and PC laptop owners with M.2 NVMe support can just get a Samsung 970 Pro or Evo which can reach ever higher speeds.
True Tone
I love it on my iPad Pro and iPhone X, and I'm sure I would love it on the MacBook Pro, but since my productivity suffers because of the Touch Bar, I won't experience this anytime soon.
Touch Bar
I really tried to get used to the Touch Bar, having experienced it on the late 2016 Touch Bar MacBook Pros for a month before I gave up on it. This is what I wrote after "downgrading" to the Escape:
Not having the Touch Bar is such as relief. I was actually surprised, when I realised it, about 5 minutes into configuring this Mac. I felt complete, having the function row back. The Touch Bar is most definitely not for me. Don't get me wrong, I get why some people like it, but I try to keep my hands on the keyboard at all times, using shortcuts to get what I need done. This allows me not to take my eyes off of the screen. Unfortunately, I could not get used to shifting my eyesight down at the Touch Bar from the display, which was made worse by the fact that when using the MacBook Pro on my lap, my hands would block it.

I truly hope that the Touch Bar will become an option in the future — I'm a diehard keyboard fan and I do not want to change my habits for what I consider a gimmick. I want to be able to buy any MacBook Pro and specify whether I want a Touch Bar or not, like RAM or the CPU.
I really hope Apple decides to make the Touch Bar optional (or remove it altogether).
---
We're into July 2018 already and most Macs haven't been yet upgraded to the newer CPUs. The iMac was last updated 405 days ago, as was the 12-inch MacBook and 13-inch non-Touch Bar MacBook Pro. The MacBook Air's last refresh was 1224 days ago, the Mac Pro 1669 days ago, while the Mac Mini's is now up to 1368 days without an update. Apple's Mac line-up is growing stale and falling behind, despite Apple still assuring us that they care about the Mac. I still don't trust them in on this topic and they're not following up on their promises — one new MacBook Pro update does not a healthy Mac family make. This is frustrating because Apple currently has nothing in their portfolio that meets my needs:
MacBook Pro Escape — lacks newest quad-core CPUs.
MacBook Pro with Touch Bar — has a Touch Bar; great otherwise.
MacBook — the screen is too small; underpowered.
MacBook Air — dead.
Mac Mini — dead until they update it.
Mac Pro — dead until the new model comes out, which is still a mystery.
iMac — has too many issues, including dust getting onto the screen's backlight; the dust issue hasn't been resolved for over a decade now; my own iMac had 6 screen replacements without being covered by AppleCare.
I'd actually compromise on the Touch Bar if it had a physical ESC key. Ultimately, left with no choice, I'd probably get a Touch Bar MacBook Pro, but only because I love macOS so much. Objectively, Apple currently doesn't have a single Mac in their line-up which I would be happy to buy.
P.S. I still miss two things from my older Macs: the glowing Apple logo and MagSafe.